Urgent Care | Medical Director | Charlotte, North Carolina or Tallahassee, Florida | $280,000+ | Job # 1197-FP
KCA Firm
Charlotte, North Carolina, United States
Description
Urgent Care | Medical Director | Charlotte, North Carolina or Tallahassee, Florida | $280,000+ | Job # 1197-FP
Join a booming urgent care organization and earn a great living in metropolitan Florida or North Carolina.
One of the fastest-growing urgent care organizations in the Southeast
23 clinics across four states, with 10 more in developmental stages

State Medical Director will be responsible for all clinics in their respective state but will maintain clinical hours at one of the primary clinics in the metropolitan area

A "culture of family" instilled at the executive leadership level that permeates the entire organization

Board Certification in Urgent Care OR Family Medicine Required
Currently seeking State Medical Directors for either Florida and North Carolina:
Florida – Tallahassee Metropolitan Area
Year-round warm weather with unlimited outdoor and recreational options

5-star restaurants, over 20 art galleries, 15 museums; home to many of the nation's most accomplished executives and celebrities due to its balance of a favorable climate and culture

Florida's most educated population – over half of residents have at least a Bachelor's Degree

Short drive to both coasts – 20 miles from the Gulf of Mexico featuring some of the nation's most beautiful beaches

No state income tax
North Carolina – Charlotte Metropolitan Area
One of the nation's fastest-growing metropolitan areas

#8 Biggest Booming Cities in the U.S. (CNNMoney.com)

Top 20 Best Cities for Business and Careers (Forbes.com)

#2 among 25 largest cities for most desirable place to purchase a home (Nerdwallet.com)

Top-rated attractions including major professional sports, shopping, restaurants, bars, and cultural amenities.

Outstanding public and private educational options

Busy international airport
Financial Highlights:
Average of 37 hours per week in clinic at $125/hour

Earn a stipend of $48,000 annually for administrative work

Benefit plan including health insurance premiums (up to $1,000 per month), PTO, disability and life insurance plans, malpractice coverage, CME, and licensing expenses

401K with a

very generous

matching schedule
What have I done to ensure the viability of this position?
Conducted a profile, meeting with senior leadership and key management figures

Provided consultation on opportunity, recruitment process, and candidate selection

I have had the pleasure of helping over 170 physicians and executives find their dream jobs, including 8 of the medical providers in this organization including physicians and nurse practitioners, and I look forward to helping you find yours!
Qualifications: We are seeking a board-certified/board-eligible urgent care or family medicine physicians with leadership experience or aptitude, and an "until the job is done" approach. The position is subject to availability and qualifications. Call today for additional information about positions, preferences, and qualifications; Don't miss out; Apply Today!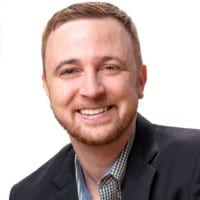 Job Information
Job ID: 60340701
Location:
Charlotte, North Carolina, United States
Tallahassee, Florida, United States
Position Title: Urgent Care | Medical Director | Charlotte, North Carolina or Tallahassee, Florida | $280,000+ | Job # 1197-FP
Company Name For Job: KCA Firm
Area of Focus: Family Medicine,
Urgent Care
Job Type: Full-Time
KCA is a nationwide consulting and recruiting firm with over 50 years of combined experience specializing in the healthcare industry and driven by a highly knowledgeable and skilled recruiting team. KCA excels in providing personalized consulting services to Hospitals, Groups/Practices, Academic Institutions, and Community Health Centers in order to 1) identify medical recruitment needs and 2) develop effective recruiting strategies within their unique environments. KCA is focused on building relationships with clients a...
Novant Health
Charlotte, NC, United States
BC/BE Primary Care Physicians
ChenMed
Jacksonville, FL, United States
Family Medicine Physician
Atrium Health
Charlotte, NC, United States
CRNA - Flexible schedule and $40K signing bonus in...
Atrium Health
Charlotte, NC, United States